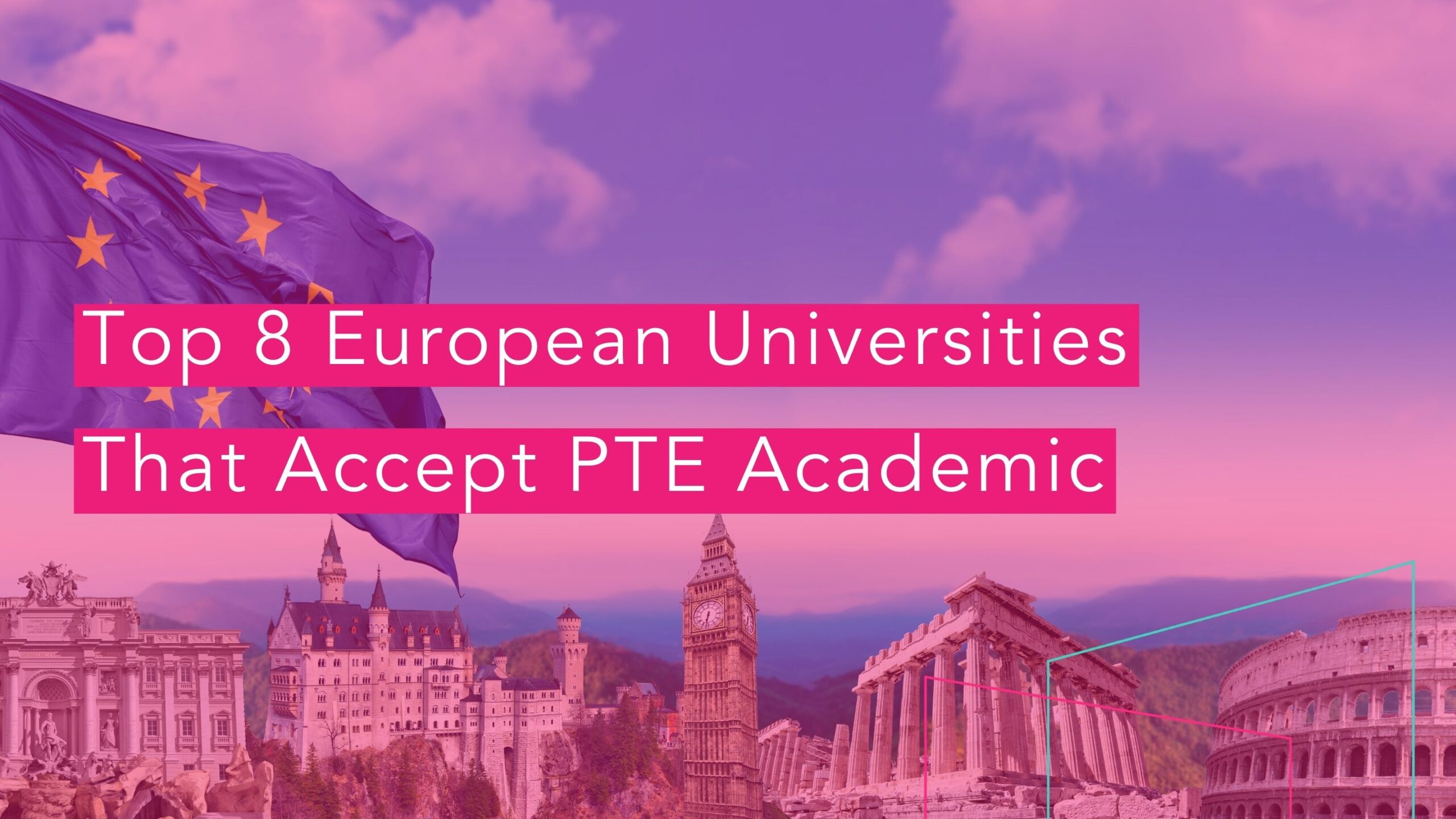 Embark on a journey of academic exploration as we delve into the realm of top-tier European universities that recognize and embrace the PTE Academic. Unveiling a world of educational opportunities, you will navigate through renowned institutions that welcome PTE Academic scores, fostering a diverse and global learning environment. Discover how your English language proficiency opens doors to excellence in higher education across the vibrant landscape of Europe
What is PTE Academic?
PTE Academic, an English proficiency test known as the Pearson Test of English Academic, serves as a cutting-edge computer-based assessment designed to measure and validate your English language skills. 
Whether you're an international student aiming for overseas studies or an individual pursuing global career prospects, PTE Academic offers a comprehensive evaluation of your linguistic abilities.
Structured over two hours, PTE Academic assesses your speaking, writing, listening, and reading skills through various task formats.
With question types ranging from multiple-choice to essay writing, PTE Academic provides a comprehensive measurement of your language proficiency—although it's important to note that success in PTE Academic is more closely tied to understanding the exam's structure and mastering its techniques, rather than solely evaluating your English skills. 
This approach empowers you to excel in academia, profession, and personal growth within English-speaking contexts

How the Best Universities are Measured
To identify the leading Australian universities that consider PTE scores, we will rely on the QS Global University Rankings, which encompass a comprehensive assessment of 1,300 universities worldwide. 
This ranking system is widely recognized as a prestigious global assessment of university excellence.
The QS Global University Rankings employs a set of five criteria to establish the rankings, encompassing academic standing, recognition among employers, research citations per scholarly article, the H-index, and the extent of international research collaboration.
You can learn more about the indicators here.
Top European Universities That Accept PTE Scores
Based on the QS World University Rankings, the top eight European universities that accept PTE scores and their global positions on the rank are as follows:
University of Oxford – #1

UCL (University College London) – #8

The University of Edinburgh – #16

The University of Manchester – #27

University of Bristol – #62

University of Glasgow – #73

University of Southampton – #77

Durham University -#82
List of European countries that acknowledge PTE Academic for educational pursuits.
Austria 

Belgium 

Bulgaria 

Estonia 

Finland 

France 

Spain 

Germany 

Greece 

Ireland

Norway 

Sweden 

Denmark 

Ukraine 

Switzerland 

Netherlands 

Poland 

Malta 

Czech  Republic

 Croatia 

Lithuania 

Latvia
Whether you aspire to study literature at Oxford, engineering at UCL, or history at the University of Edinburgh, your journey begins with the PTE Academic. This test, meticulously designed to assess a range of language skills, serves as a bridge between your aspirations and the world-class education offered by these European universities.

Embark on Your PTE Academic Journey with Our Expert Guidance
If you've made the choice to pursue the PTE Academic and are seeking to initiate your preparatory phase, we're here to provide unwavering support throughout your path. 
Our innovative PTE Smart approach recognizes that mastering the right techniques is more crucial than solely studying English itself for the PTE. This approach has guided over a thousand students toward attaining their targeted scores on the examination. Our comprehensive suite of resources encompasses video tutorials, tailored study roadmaps, entry to a dynamic Smart community, and a host of other benefits. 
For further details, explore our diverse course offerings and take the first step toward your success.