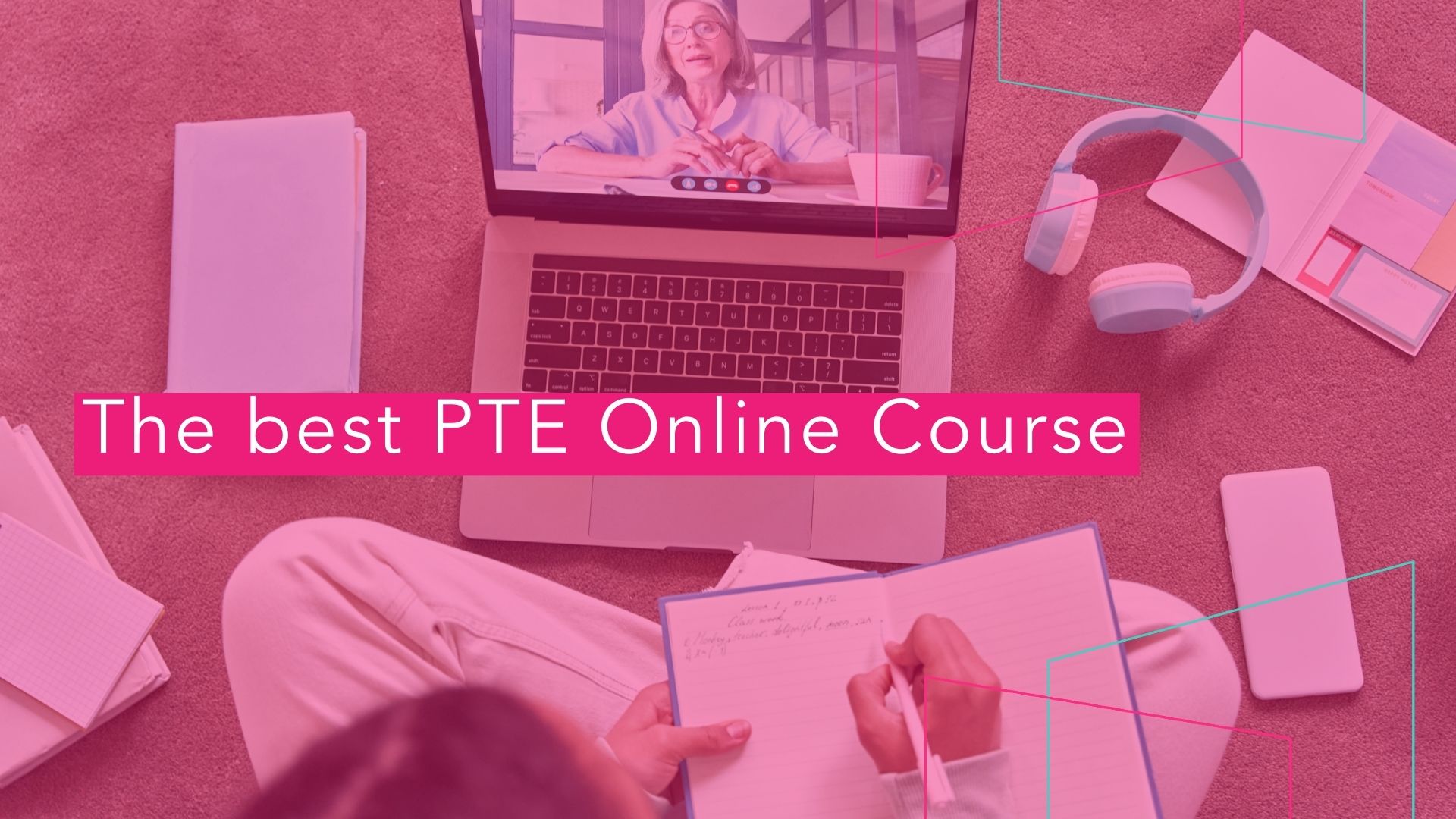 Do you want to do really well on the PTE Academic exam? You're in the right place! Our PTE course has a complete plan that's already helped more than 1,200 students from all over the world get the scores they needed.
The Power of a Strategic Approach
When it comes to the PTE Academic test, it's actually not really about how good your English is. It's actually more about figuring out the right techniques and strategies for the test. Some students struggle not because their English proficiency is lacking, but because they haven't quite cracked how the test works. That's why our PTE course is like a secret weapon – it teaches you all the necessary moves for you to ace the test.
No More Overwhelming Searches
Before starting our preparation courses, many PTE students used to face a big problem – dealing with too much random information online. Our students often felt annoyed because they couldn't find good and comprehensible PTE material in order to make a neat study plan. But guess what? Our study guide makes all those problems disappear. It's like a roadmap to success!
Your Path to Success
We've created a step-by-step approach that has already helped over 1200 students worldwide. Our courses break down the PTE exam into manageable parts, so you know what to study each day without the stress of making study plans. It's all about focusing on what's most important: mastering the PTE exam.
Easy-to-Follow Video Lessons
Our course has videos that show you how to do each exercise on the PTE exam. They make sure you know what to do in each part. Plus, you get the PTE Smart playbook, a complete and helpful guide with tips and info on everything you need to know about the exam.
Personalized Support
Some students like to study on their own, but others do better with personal help. In two of our courses, you'll have private sessions with our expert teachers. They'll check your work and give you helpful advice. If that doesn't work for you, we have a flexible choice to match your schedule.
Learn in Your Preferred Language
We know it's essential to learn in your own language. That's why we give all our courses and private sessions in English, Portuguese, and Spanish. We want to make sure you feel relaxed and have confidence in yourself while you're getting ready.
Join the Smart Community
Do you have questions or aren't sure about something? Our Smart Community is the best spot to get answers. Our team is here to help, and they'll get back to you within 48 hours to give you the support you want.
Three Options to Fit Your Needs
We understand that everyone is different. That's why we have three different courses to choose from:
Coaching Course
Our Coaching Course is the most comprehensive option,  It's divided into weeks, but you can go at your own speed. In this course, you'll get four private sessions, video classes, the PTE playbook, practice stuff, templates, and access to the Smart Community. It covers everything you need for PTE prep. 
Just so you know, you'll have access to all of these materials for 8 weeks. So, make the most of it while you have access!
To discover more about this course, click here.
Secrets of PTE
If you want more flexibility, the Secrets of PTE course is a great choice. You'll get everything from the Coaching Course, except for the one-on-one sessions. Plus, you'll get personalized feedback on Speaking and a detailed analysis of a full mock test. You'll have plenty of time with this course – 12 weeks to be exact! 
Additionally, for those seeking the benefits of one-on-one guidance, you have the option to book one or two individual sessions with a discount if you feel the need for personalized assistance.
To discover more about this course, click here.
Boosting Your Score
If you've already tried the PTE exam but didn't get the score you wanted, we have a special course just for you called "Boosting Your Score. With this course, you will have access to all the materials from the other courses, except for the video classes. Additionally, you will also benefit from three private sessions for personalized assistance and feedback. You can use this course for 4 weeks to improve your score.
To discover more about this course, click here.
Still Unsure?
Feel free to reach out to us via WhatsApp or Instagram. We're here to assist you in making the right choice. Don't forget to follow us on Instagram for daily free tips to enhance your PTE preparation.